Audioholics Store $750 Audio System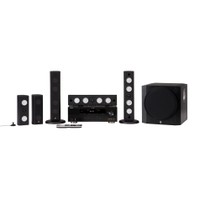 Audioholics Store $750 System
From time to time the Audioholics Store puts together systems it feels are simply excellent purchases for our readers and which represent an excellent value for consumers. The $750 system, while it won't include such niceties as a flat panel display or power conditioner, will present an excellent upgrade of audio and video capabilities for those looking to make the move into a true 5.1 home theater system. The system includes the following components:
The Yamaha YHT-591 represents a nice entry level system for those who may simply be using the speakers on their existing LCD or plasma television. The YHT-591 includes a 5 channel x 105W A/V receiver that has 4 HDMI inputs and 1 output. The HDMI inputs can decode the new HD audio formats and the receiver has YPAO sound optimization for automatic speaker setup.
The system even includes a 10" 100W advanced YST ll subwoofer, which is a front-firing, side-ported model that will provide the much-needed punch for movies and music. It's a nice sub for the money and works very well for a system at this budget.
Now, to enjoy all these new audio formats you'll need a decent Blu-ray player. For that, the Audioholics Store adds the affordable Samsung BD-P1600 which has integrated Netflix and Pandora music support, making this an exceptionally high-powered Blu-ray player that does way more than just play BD and DVD movies.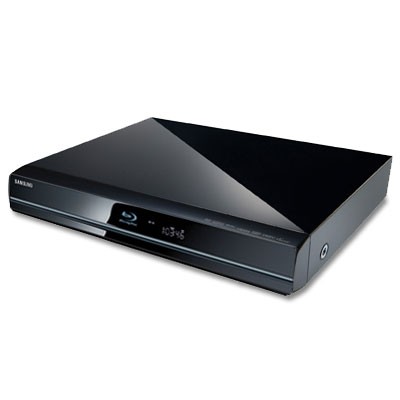 Also included are HDMI cables for connecting the Samsung BD player to the receiver, and a cable to connect the output of the AV receiver to your television.
For $750 this is an unbelievable bargain that will get you into true surround sound at a remarkable price. Get the deal here:
http://sto​re.audioho​lics.com/p​roduct/276​3/66226/au​dioholics-​-750-home-​theater-pa​ckage