Biography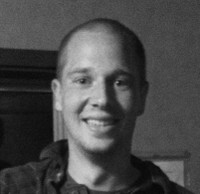 Cliff, like many of us, has always loved home theater equipment. It started when he was very young, pouring over the Sunday ads looking for "high quality" surround ound system from the likes of Sony or Samsung. In high school he landed a job at Best Buy that started his path towards actual high quality audio. His first surround sound was a Klipsch 5.1 system. After that he was hooked, moving from Klipsch to Polk to Definitive Technologies, and so on. Eventually Cliff ended up doing custom installation work for Best Buy and then for a "Ma & Pa" shop in Mankato, MN. Currently, Cliff resides in Kansas and is finishing a Master's in Organizational Communication, writing for Audioholics, and still installing home theater systems.
Cliff's Commitment to Audioholics
Cliff bring a unique perspective to Audioholics because of his background in audio video installation. Over the years of professionally installing audio video systems, Cliff has learned a number of tricks that he tries to pass along to our readers. Examples of this are his articles on choosing the right TV wall mount and developing a home theater budget. He, like all of our staff, commits to providing unbiased and in-depth articles.
Connect with Cliff on: